Our Candles
We firmly believe that the best candles are made with love and care, which is why each of our candles is hand-poured using vegan coconut and soy wax.
We understand the importance of fragrance in creating a sensory experience, which is why we exclusively use luxury fragrance oils to infuse our candles with captivating scents that effortlessly fill any space.
To enhance the warmth and ambiance, our candles feature crackling wood burning wicks, creating a soothing symphony reminiscent of a cozy, crackling fireplace. In a market saturated with mass-produced candles, we stand apart by ensuring that every step of our process is dedicated to creating unique, eco-friendly, and ethically-made products that not only enhance your space but also nourish yoursoul.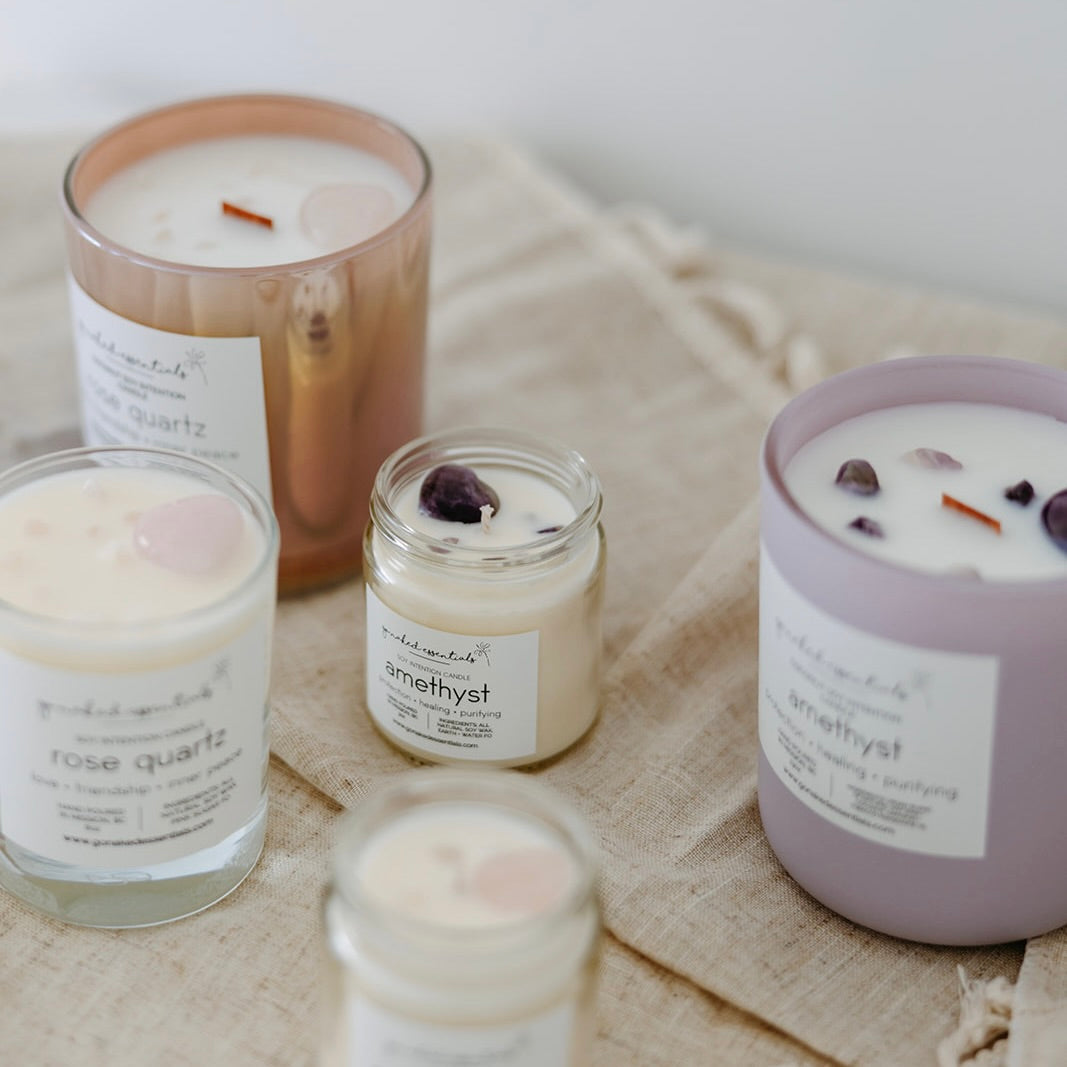 Retail Sales
We offer wholesale pricing options to retail stores looking to sell our products. We especially love to collaborate with small, local, and independently owned businesses!
Please contact us at info@gonakedessentials.com to discuss our products, wholesale pricing, and shipping arrangements.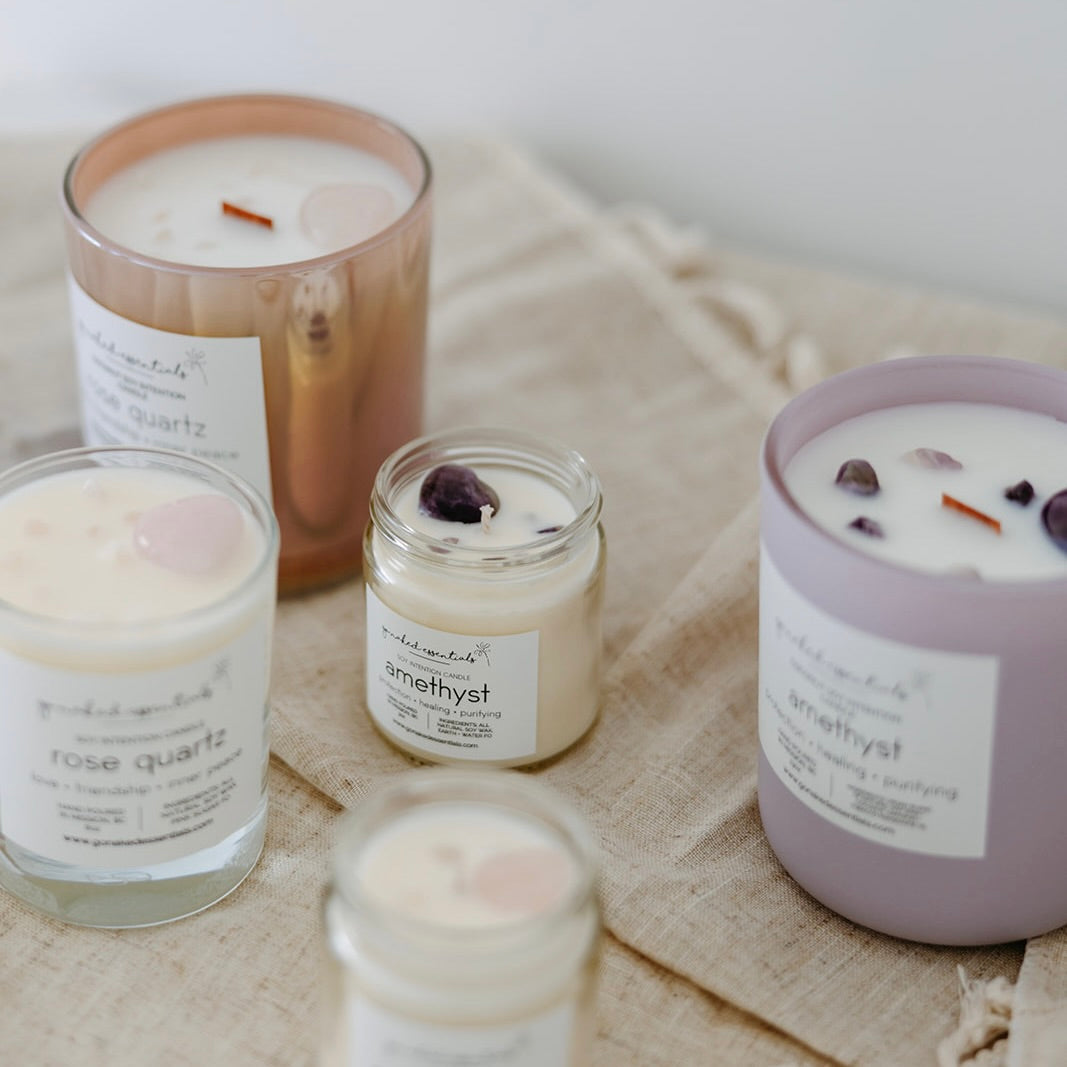 Special Events + Fundraisers
Whether you're planning a wedding, fundraiser, or a conference, we would love to be a part of your day. Go Naked Essentials offers special discounted rates on large orders.We can also create custom labels unique to your event. That way your candles can include the names of the happy couple, a special date, or your organization's logo.
Please contact us at info@gonakedessentials.com to discuss orders for special events. We ask that you reach out as far in advance as possible.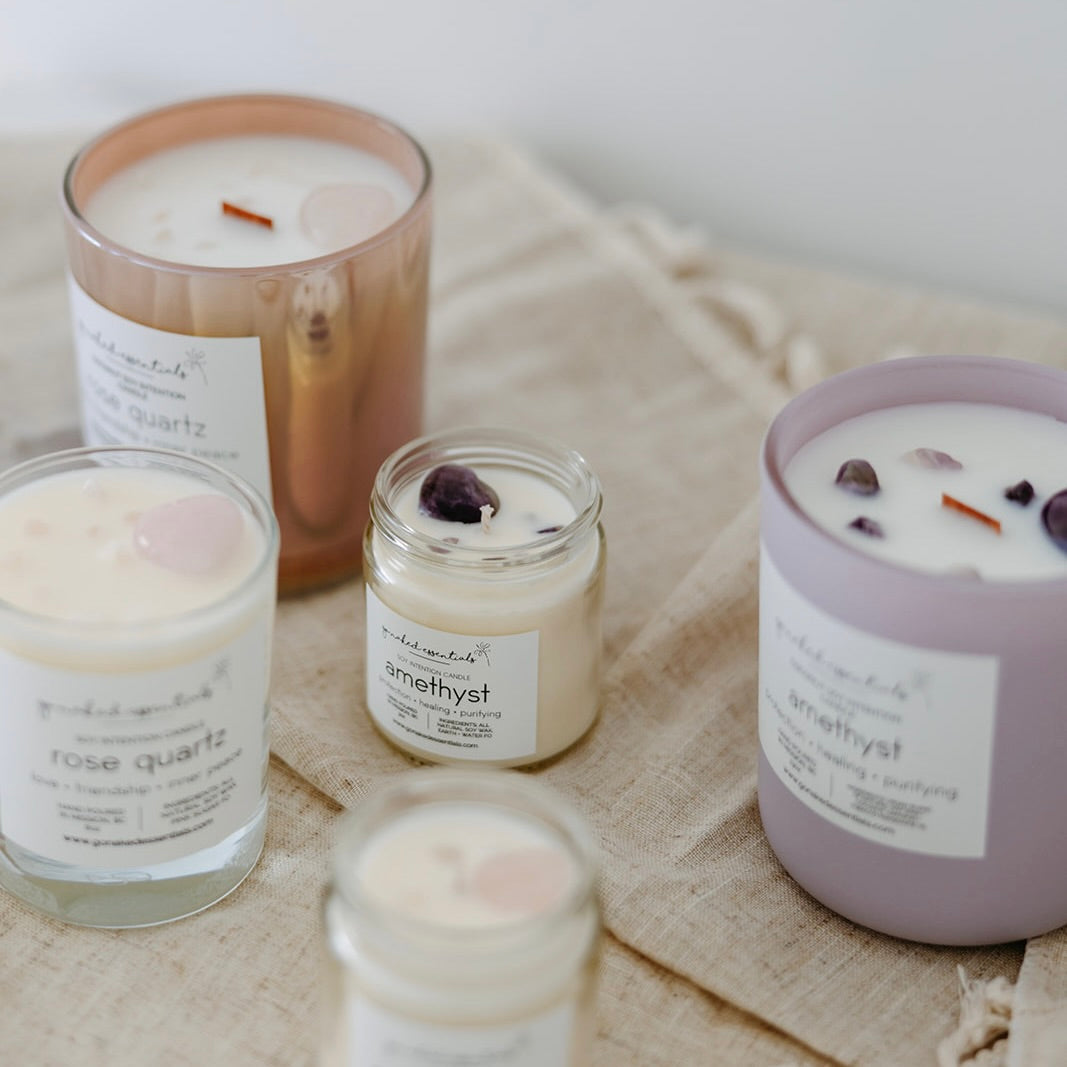 Influencer + Brand Collaborations
We love to work with local influencers and brands to create collaborative content and products. We're open to thinking creatively about what this can look like. Whether it be an advertising partnership, the creation of an exclusive new product, or a local subscription box, we're always happy to chat about different options for collaboration.
Have an idea for how we can collaborate? Please contact us at info@gonakedessentials.com.
Talk about your brand
Share information about your brand with your customers. Describe a product, make announcements, or welcome customers to your store.